California Country Organics
Regular price
Sale price
$28.00 USD
Unit price
per
Sale
Sold out
California Country Organics - Skin Soldier Healing Cream - (4oz.)
Eczema is an auto-immune disorder. What triggers the disorder is different for everyone. A healthy gut is the primary component of healing Eczema, but it won't help with repairing the damaged skin and calming the itch. 
I have always suffered from it, but never did any research. I just dealt with it. When my son developed around ten months old, I became your standard crazy, protective mom and tried to be proactive in healing his. I started with coconut oil. It stopped working. I went to lavender essential oils. That didn't work and is said to cause reproductive issues in young boys in large amounts. Tea tree oil, cinnamon essential oils, etc. nothing was working or only worked for a short time.  
I didn't want to rub chemicals all over him-steroid creams, I was definitely passing on that, so I started digging deep into essential oils and different kinds of butter that would benefit him and would help long term. It took two years and his eczema grew so bad it started looking like a flesh eating disease, but I had done it! I created a cream the worked! I was so shocked at how fast it was healing and he was sleeping through the night again instead of waking up crying because he was in so much distress from the itch.
It's been two years since I have created the cream and it still works like the first time I made it! It is definitely my unicorn cream that I have found out over two years is good for so much! From eczema, diaper rash, keratosis, psoriasis, minor cuts, sunburns and sunscreen (SPF 30/50), bedsores, bug bites, you name it. In addition to its physical healing benefits, the scent will calm the mind and make you think, "This is what Unicorn World must smell like". There isn't one ounce of disappointment in the jar.

In today's society, it is hard to avoid everything we are or can be allergic to. Having a topical solution that is 100% organic, raw, unrefined, and made with our precious tiny humans in mind is a huge stress reliever. Ummm, and it smells like your rolling in a field of citrus and herbs.  So, in other words; It's pretty much magic in a jar. 
Features and Benefits:
Repairs the elasticity of the skin
Helps heal skin damaged by eczema, keratosis, psoriasis
Quickly heals minor cuts
Aids in lessening the effects of bedsores
Reduces itch and some swelling caused by bug bites
Provides SPF 30/50 sunscreen
Soothes sunburns
Quickly clears up diaper rash
Light and fluffy texture
Great as an everyday facial moisturizer
Chemical free, preservative free, paraben free, synthetic free
Safe to use on infants all the way to the elderly
Works for sensitive skin
Made with raw, organic, unrefined ingredients
Seizure safe

What's Inside: Shea Butter, Beeswax, Hemp Oil, Coconut Oil, Olive Oil, Mango Butter, Zinc Oxide, Palmarosa, Caraway, Egyptian Geranium, Thyme Oils, Vitamin E.
Share
View full details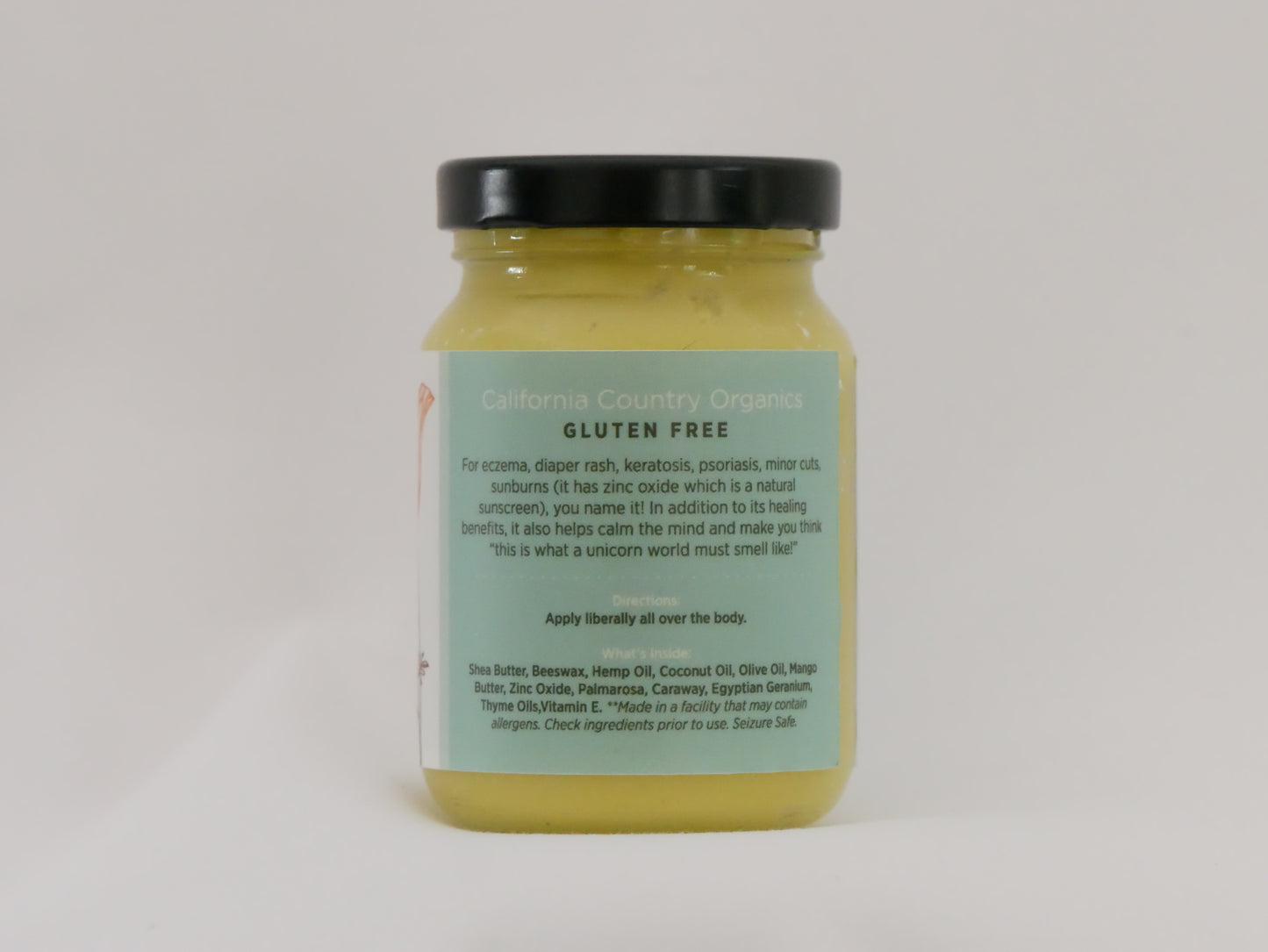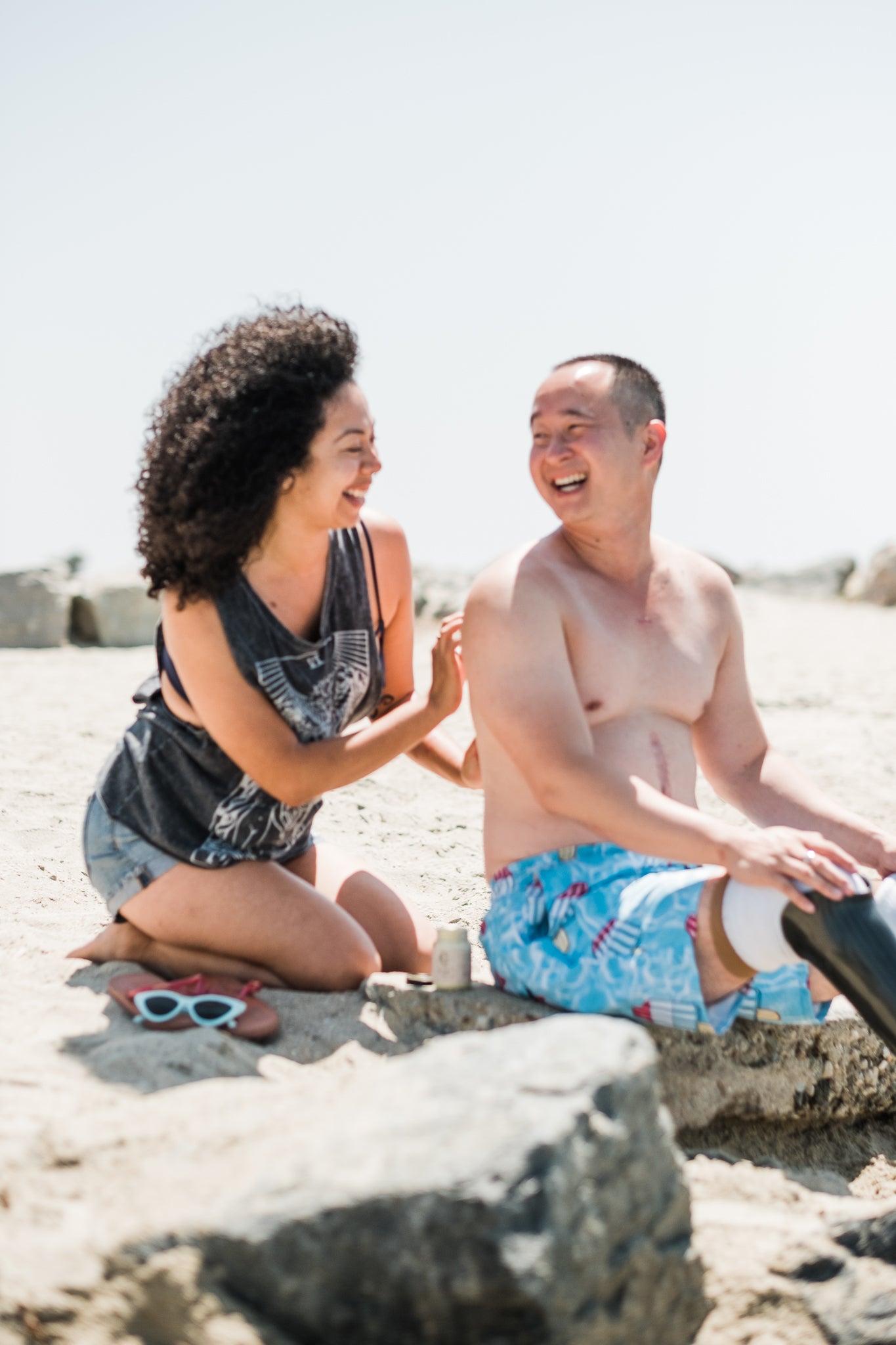 We Are BACK!
Whether you have known this entrepreneur/writer/entertainer as Tracey Kennedy, California Country Organics, CC Organics, Calibama, or Jesus Gone Get These Titties, you know I have been working to not only restore and rebuild myself, but CC Organics as well! Success starts with self love and value. I needed to step back and finally practice what I have been preaching all these years.
No matter which journey you're on in life, redefine what society says is for you. Keep looking towards the sky and never let go of what you hold dear. 
Love Yourself Truthfully, Deeply, Organically
And, if you can't figure out how to love yourself, figure out how to love someone else.
In The News
Meet Tracey Kennedy

In a series titled, "How To Unlock Emotional Intelligence", I take your on a journey of how I come to view life and the human connection.

On Capitol Hill

So many thanks to the Birmingham Business Journal for recognizing my speaking Engagement on Small Business Growth and Resilience in Washington, DC.!

Life & Work with Tracey Kennedy

Interview with VoyageATL on redefining myself.